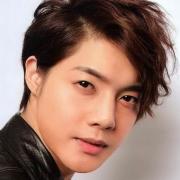 Engadget contributor, Chris Schodt talks about graphics and the big news around ray tracing.
Computer graphics have come an incredible way since the days of the first video games. Games started as grids of white squares on a gray background, and have advanced through to 2-d scenes with 8 and 16 bit color, to polygons, complex textures, and full 3D.
Today, games use tools like tesselation, shaders, occlusion, and mapping to achieve nearly photo-realistic results. And we may be getting closer to the holy grail of lifelike graphics, ray-tracing.
Subscribe to Engadget on YouTube:
Get More Engadget:
• Like us on Facebook:
• Follow us on Twitter:
• Follow us on Instagram:
• Add us on Snapchat:
• Read more:
Engadget is the definitive guide to this connected life.
Category
Post your comment