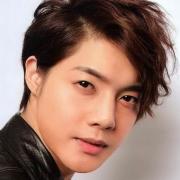 Legendary artist, producer and engineer Alan Parsons, and acclaimed pundit, author and musician Julian Colbeck look at the challenges and opportunities facing music & audio in the 21st century in their new book The Art & Science Of Sound Recording – The Book (Hal Leonard Publications).
Alan Parsons started his career at Abbey Road Studios when he was 18, working with The Beatles. Parsons went on to engineer the classic Pink Floyd album Dark Side Of The Moon before embarking on a multi Platinum career as producer and finally artist in his own right with the Alan Parsons Project.
Julian Colbeck spent 25 years as a professional keyboardist working with cult 70s band Charlie, Yes/ABWH, Genesis' Steve Hackett and many others. Colbeck was one of the first people to write about MIDI in his first book Keyfax (Virgin Books) in 1984. The Art & Science Of Sound Recording – The Book is his thirteenth.
Category
Post your comment