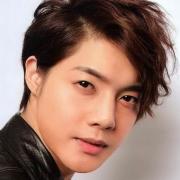 Felipe discusses his own story and unpacks the invisible identity of the migrant worker in the United States.
Between 1 and 3 million migrant farm workers leave their homes every year to plant, cultivate, harvest, and pack fruits, vegetables and nuts in the U.S. Although invisible to most people, the presence of migrant farm workers in many rural communities throughout the nation is undeniable, since hand labor is still necessary for the production of the blemish-free fruits and vegetables that consumers demand. Dr. Felipe Lopez Sustaita worked as a migrant farm worker in Texas, Tennessee, Georgia, and Michigan with his family until he started college in 2001. As one of the few who made it out of the fields and pursued an education he made it his life mission to advocate for underserved communities through his involvement with government, local schools and organizations.
Moderated by Dominique Ehrl.
Category
Post your comment