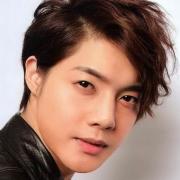 "The End of the Suburbs: Where the American Dream is Moving". Leigh Gallagher in conversation with Jessi Hempel from Fortune.

For nearly 70 years, they were as American as apple pie: As the middle class ballooned, we flocked in masse to the suburbs, a place where open air and solitude offered a retreat from the dense, polluted cities we'd inhabited for centuries. But when the recent U.S. housing bubble burst, no part of our country felt the pain more than these bedroom communities, as foreclosures, displaced families and plunging house prices tainted this version of the American Dream. Conventional wisdom says this is all temporary—that once the economy rights itself and home prices return to pre-recession levels, we'll go back to the lives we led before. A new book by Leigh Gallagher proves otherwise.

In "The End of the Suburbs: Where the American Dream is Moving," Gallagher explains how the recession was simply a catalyst for a much larger trend. The suburbs may have represented the dominant pattern of housing for more than half a century, but a combination of powerful social, economic, and demographic forces is converging to render them unnecessary, and even undesirable, for an ever-increasing number of Americans.

Not all suburbs are going to vanish, of course, but the trends are undeniable. In this fascinating and timely portrait of our changing landscape, Gallagher reveals irrefutable reversals taking place—and demonstrates why the post-cul-de-sac future is not a bleak one but a better one. The end of the suburbs, as Gallagher foretells it, will mean better, stronger, happier and healthier communities for everyone.

Leigh Gallagher is an assistant managing editor at Fortune, where she edits feature stories and oversees several Fortune franchises. Earlier in her career she was a senior editor at SmartMoney magazine and a writer for Forbes. This is her first book.
Category
Post your comment