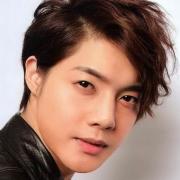 See The 10 Best Lifting Belts on Ezvid Wiki ►►
Fact #1. Lifting belts are broad, rugged bands that weightlifters often wear wrapped around the lower torso. They're worn while completing squat lifts, military presses, and other exercises. They protect the body during the use of heavy weights, reducing the chance of injury and helping to maintain proper form. This is much like how a support brace can help protect a person's spine and lower back when lifting heavy loads at work or at home.
Fact #2. Traditional lifting belts were made out of leather and featured a large metal buckle with multiple adjustments. It's still easy to find many weightlifting belts in just this style. For many athletes, the classic approach will serve best. Leather's inherent strength and rigidity allow these to offer plenty of support to the wearer's core and spine. However, they can be less comfortable than more flexible options.
Fact #3. Many modern belts are designed to follow the natural curves and contours of the human body. The shape is slender above the hips, broad across the middle of the back, and can be easily adjusted across the belly. Materials such as neoprene and nylon offer more flexibility than leather.
Fact #4. Belts that secure using hook-and-loop closure offer a more customizable fit. Some options feature built in layers of padding and are made from materials that offer excellent moisture wicking properties and breathability. Both of these are ideal for wearing as you sweat your way through a workout.
Fact #5. A more supple, more comfortable lifting belt might not be your best choice. These are not designed to be worn for extended periods of time. Their primary purpose is not comfort, but rather safety and support. A thick, rigid belt that holds your body in proper posture during a power lift is a better choice than a softer belt that you practically forget you're wearing.
Category
Post your comment