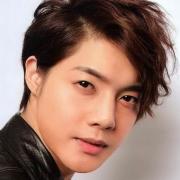 People usually try to avoid death—both the topic and the event. And why should we contemplate death and dying—how can we profit? As a friend of our speaker said shortly before his death, "When you get this close to death, you see that it is not what you thought. All our life we fear it, but when you are this close you see that it is not the end; it is a portal to opportunities beckoning us, beyond which we are able to see our true existence and nature—that we are all actually entities that don't pass away. It is not something negative or destructive; it is the opposite of that—hugely life affirming. Life is for learning lessons, and death is our best instructor to teach us the most important of lessons, because it reveals the essence and purpose of our life and throws a light on our real spiritual nature."
In this talk, Giriraj Swami, author of Life's Final Exam, presents some of the experiences of people who left their bodies in a heightened state of consciousness so that we can use those valuable insights to make the best out of the rest of our lives.
BIO:
Giriraj Swami is an author, spiritual leader, and founder of the Bhaktivedanta Hospice and the Vrindavan Institute of Palliative Care in India, whose mission is to provide patients the best possible physical, emotional, and spiritual care. He currently resides in Carpinteria, California, and lectures throughout the world on Vedic philosophy and practice.
Category
Post your comment