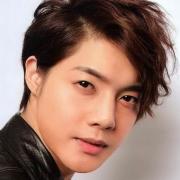 Ray Kurzweil welcomes Richard Dawkins to the Talks at Google program.

With the 2006 publication of The God Delusion, the name Richard Dawkins became a byword for ruthless skepticism and "brilliant, impassioned, articulate, impolite" debate (San Francisco Chronicle). His first memoir offers a more personal view. His first book, The Selfish Gene, caused a seismic shift in the study of biology by proffering the gene-centered view of evolution. It was also in this book that Dawkins coined the term meme, a unit of cultural evolution, which has itself become a mainstay in contemporary culture.

In An Appetite for Wonder, Richard Dawkins shares a rare view into his early life, his intellectual awakening at Oxford, and his path to writing The Selfish Gene. He paints a vivid picture of his idyllic childhood in colonial Africa, peppered with sketches of his colorful ancestors, charming parents, and the peculiarities of colonial life right after World War II. At boarding school, despite a near-religious encounter with an Elvis record, he began his career as a skeptic by refusing to kneel for prayer in chapel. Despite some inspired teaching throughout primary and secondary school, it was only when he got to Oxford that his intellectual curiosity took full flight.
Category
Post your comment